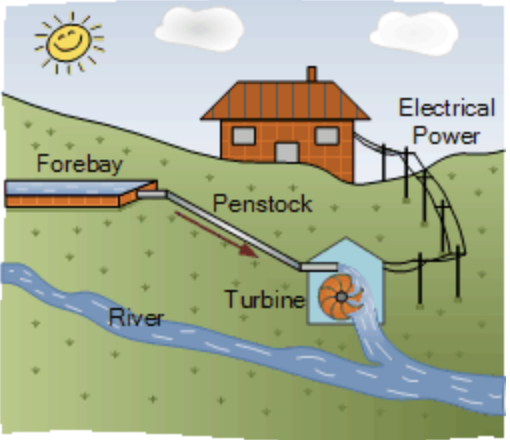 Help You Own Clean Power From Water
DLLD full series solutions with 30+ years designing and manufacturing experience
DLLD Power, founded in Dali city of Yunnan province in the year 1991, is a private enterprise specializing in the research, design, production and sales of micro hydroelectric equipment coving full series of range from 0.1kW to 100kW,  we have been awarded many advanced patented technologies and commend in China, such as the "First Prize of Invention of Micro Hydro Generator for Rural Users" by Yunnan Provincial Science and Technology Commission in 1991; "Excellent Project Award of Agricultural Science and Technology" by the State Science and Technology Commission in 1996; "China Rural Energy Industry Association" in 2002. In 2002, China Rural Energy Industry Association "China Rural Energy Small Power Supply Industry Excellent Product Award", and so on.
DLLD micro hydro system are mainly sold to Yunnan, Sichuan, Hunan, Tibet and Xinjiang of China, and also exported to the United States, Britain, France, Lativa, Peru, Chile, Indonesia, Guinea, Russia, Congo and Southeast Asia, etc over 60 countries. DLLD products are well popular and loved by the users.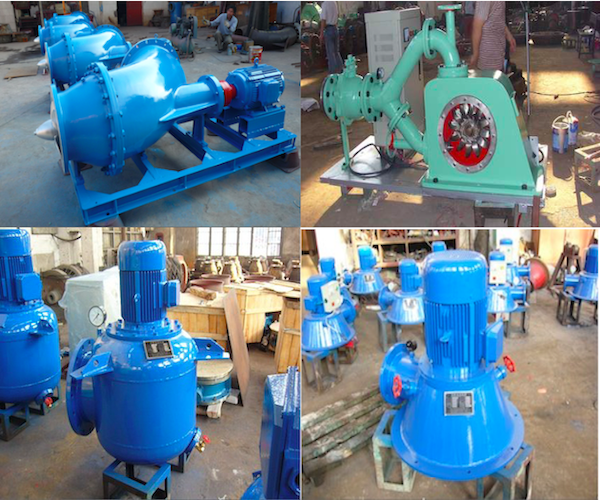 Why You Should Choose DLLD Micro Hydro?
Turgo turbine generator unit single nozzle
Turgo turbine generator unit double nozzle
Horizontal type Turbine generator unit
Horizontal type Francis Turbine generator unit
Submersible type turbine generator unit
Propeller turbine generator unit
Vertical type Tubular Turbine Generator unit
Barrel type turbine generator unit
Vertical type Turbine generator unit
Floating type turbine generator unit
Box type micro hydro turbine generator unit
Kaplan type Turbine generator unit
Horizontal type

Pelton turbine generator unit
Vertical type Pelton turbine generator unit
Buble type Tubular turbine generator unit
Cross flow type turbine generator unit
Request Best Selection for your own micro hydro
Become An Expert When Importing Micro Hydro Power
Omg I love this DLLD hydro turbine it work great I still don't have the power I still use this turbine, it power my TV DVD and to the charger, my kid's cell fans and power banks work great.
7*24 Electricity free of charge
I installed the DLLD Hydro XJ28-6.0DCTF4/6-Z (Dual Nozzles Turgo Turbine) power plant on a stream with 20m water head and 50-60 L/S flow. The Generator works very well. I have tested the generator with a full load and it works fine.
How many power I can get from my water source?
The hydropower is obtained from actual site condition, it is up to net head and flow rate, you can estimate your micro hydropower capacity by the formla: P(w)=9.81*H(m)*F(l/s)*E(60%). (Noted the overall efficiency is normally 50-70% for our micro hydro system).
What is the cost of your micro hydro turbine ?
The cost of micro hydropower system is quite different, so need to request the quotation case by case. Normally our micro hydropower production cost is around USD400-2,000 per kW based on detail turbine selections and materials. And total cost for micro hydro system including local labors around USD4,000-10,000 per KW. 
Which kind of turbine is suitable for my site?
Though there are different water turbine types, but maybe only 1-2 type is mostly suitable for your site, which is up to your local site condition and your required output power. 
Can the micro hydropower grid tired?
Of course Yes, our micro hydropower system could run stand alone or connect to the national grid. Both options are available. 
Are you micro hydro turbine manufacturer ?

Yes DLLD power is the pioneer of Chinese micro hydropower manufacturer to provide the top quality level system to worldwide, with full series solution ranging from 0.1kW-100KW. And also we can design and develop new system based on different site conditions. 
How long would i receive my system from China ?
Generally our production lead time for conventional models is around 30-45 days, for some new designed models it may take longer time around 2-3 months. And we can arrange the export and transport by Sea or Air based on your choose.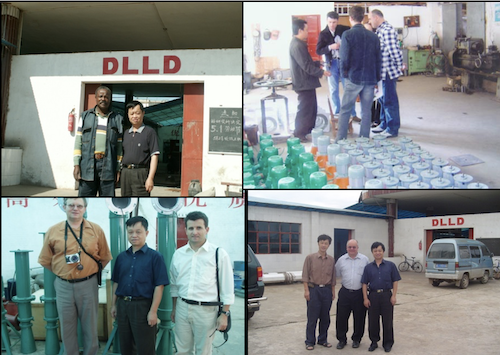 Mr. Xiong Ying is dedicated to research and design all kinds of micro hydro turbine unit since 1991 year, as the pioneer of micro hydropower, he participated in the implementation of Chinese micro hydropower industry standard. And also cooperate with foreign institutions to develop local hydropower projects, such as EDF in France, AZ in Switzerland, E+ CO in America, UNIDO in Africa and so on.
"I have a dream to help the worldwide people from islands or remote areas have the access into electricity under micro hydropower system or solar power system, greatly pleased to develop global micro hydropower projects with all kinds of worldwide partners together. "
Founder of DLLD Power, Chief Engineer