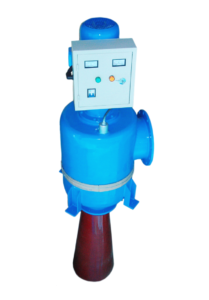 Barrel type Hydro Turbine 6000 Watts
| | |
| --- | --- |
| Model No: | TS1-LZ-40-6kw |
| Output/Power: | 6000 watt |
| Rated Head: | 3 Meters |
| Rated Flow: | 378 (l/s) |
Greet you to use TS series of micro hydro generator unit. This series of generator unit consists of the TS series of turbine and SF series of Rear Earth Permanent Magnet brushless synchronization generator, which includes 5 types of single and three phases generator unit whose power output is from 3KW to 75KW.The user can chose the type fits for the amount of coulomb and the flows of the water head.
The series of units is provided with the automatism control voltage and frequency. The user can turn on or off the electric appliances (TV sets, recorders, etc) as wish on condition that the amount of coulomb does not exceed the nominal power output, and the user will feet it as convenient as the electrical net.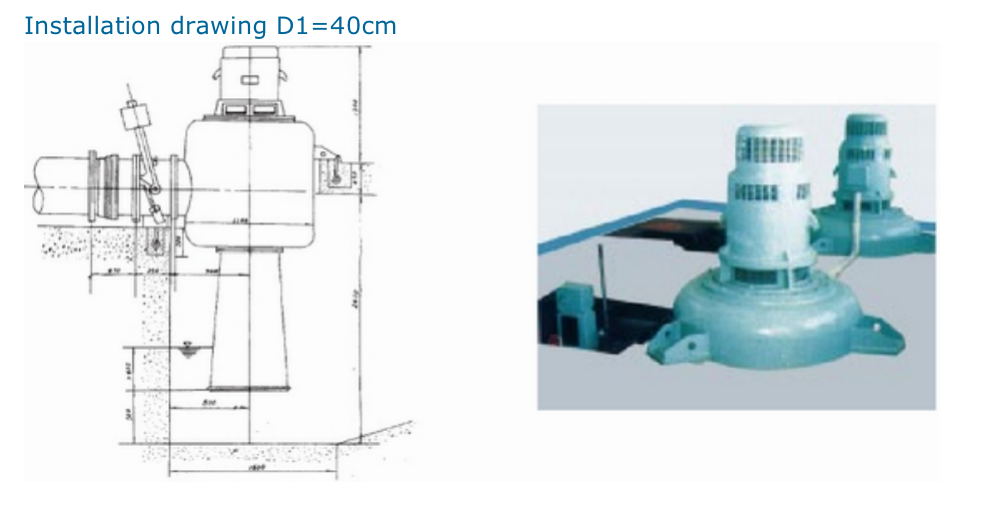 This kind of Micro-hydro Generator is consisted of an inclined impulse turbine and a set of direct connected AC single-phase / three-phase generator. With the characteristics of small body, lightweight, simple structure, reliable operation and convenient assembly, and serving as the power source of lighting, TVs and recorders, it is most suitable for the households in mountain areas with scattered and small hydroelectric sources. The consumers can do easily themselves the installation and operation. This product has been thoroughly strengthened in the special technical measures to good quality, stable function and easy operation for women and children. Much less investment may add more happiness to your family.
Simple construction, only two bearings, easy for manufacture, low cost; high hydraulic performances; optimum water passage and best setting.
Specification
General characteristics of hydroelectric turbine:
Model: TS-LZ40-6KW
Type: Vertical Barrel type turbine
Net Head: 3m
Rated flow rate: 378L/s
Runner diameter: 400mm
Power: 6000W
Efficiency: 70%.
Characteristics of hydroelectric generator:
REPMSG (Rare earth permanent magnet synchronous generator)
Conformity: Conforms to international IEC standards
Rated power: 6KW
Rated voltage: 230V (could be custom make)
Rated current: 26A
Frequency: 50 Hz (could be 60Hz)
Rated speed: 1500 rpm
Number of phases: 1
Power factor: 1.0
Altitude: ≤3000m
Insulation index: B/B
Protection index: IP44
Operating temperature: -25℃ ~ +50℃
Operating relative humidity: ≤90%
Control panel of the hydroelectric turbine:
Short circuit protection
Overload protection
Overvoltage protection
Ground fault protection
Packaging of hydroelectric turbine :
Packing material: Wooden panel box
Download